Search Engine Optimization

SEO stands for Search Engine Optimization. In the non-cyber world, businesses are well acquainted with the expenses involved in getting their name out. Advertising, networking and branding are all necessary to expand and prosper as a business. Oftentimes businesses are met with disappointment after entering the world of the Internet. New websites are not met with ground-shaking revelry across the world wide web. Instead, the new site seems to be tucked away in a dark corner, lost among the hundred-million (literally) websites on the Internet. As we all know, the king of navigating this myriad of sites is the search engine ? and the king of these is Google. Establishing a presence within the search engines, and particularly Google, is as essential to the online business as the advertising, networking and branding that they do in the ?real? world. This is the goal of Search Engine Optimization: to enhance the business?s website so that it can be optimally perceived by the search engines, to be proactive in interacting with search engines and finally, once the site is ideally positioned for positive results by these first two steps, to use Google as an advertising space.
Phase 1: Basic Introductory SEO Site Modification
Keyword analysis, adjustment and additions on homepage.
Homepage text analysis and modification.
Google account setup.
Site visit statistical analysis.
Search query analysis of three competitors.
Before any of the latter steps can be taken in optimizing a page for search engine queries, the basic foundation work must be done. This work in itself may accomplish a moderate increase in web traffic but its ultimate purpose is to lay the groundwork for more significant SEO efforts.
One piece of understanding needed in SEO is that when search engines do their crawling to analyze sites they don?t really visit your website to see what is on them. All they look at is the code behind your site. This is significant because the search engines rely on this coding to know what you do as a business in order to get the right users to your site. Search engines like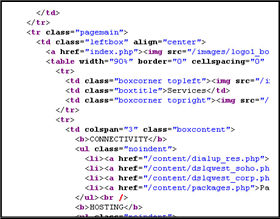 Google are actually designed to be relatively fair in how they provide results. Therefore, your site needs to be coded in a way that makes the best sense to the search engines.
An element that the site visitor does not see, but is embedded in the text, is the keywords. These serve to literally tell Google and the other search engines who you are and what you do. A solid keyword list is a must for optimal search results.
The text on the pages are also read by the search engines, although from the coded end. This code must reflect the essence of what your business is doing for search engines to appropriately direct traffic your way. In this stage we analyze the content of your home page, the most significant page on your site, and adjust it wherever possible to create the optimal search engine status.
Google provides webmasters with excellent tools for optimization. We will set up an account for you and make the initial submission of your site to Google for its databases. You can manage your account after this point or we will use it in the following phases of SEO work.
Understanding the search results of your site and comparing that to others in your industry is more than just an educational exercise. The results of these inquiries can be used for improved creation of keyword lists as well as future SEO work if you continue to phase 2.
One note: if your site was built by us, this first stage of SEO work is typically included in the build.
---
Phase 2: Search Engine Correlation
Keyword analysis, adjustment and additions on secondary pages.
Secondary page text analysis and modification.
Navigation optimization.
Review of statistical analysis and appropriate site/keyword readjustment.
Resubmission of site to Google.
Link optimization.
While the home page of any site is very important, people are oftentimes searching for specifics that might be found deeper in a website. Modification of secondary pages for both keywords and text is the next logical stage in expanding your presence on the Internet. The navigation of a site is also an important factor in how the search engine sees your site as Google (and others) create site maps in their databases. We will look at how Google sees your site navigation and make adjustments to page names and navigation to maximize Google?s understanding of your business.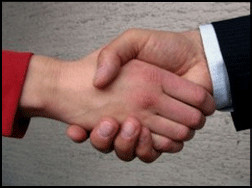 We do not perform the second phase of SEO work until some time has passed since the first phase. Typically, an appropriate time frame is one month. This way we can review the statistical results of the first phase with the aim of further refining your keyword and text changes.
Once this secondary update has been done, we resubmit the site to Google. After another month?s time we again review the site statistics (including search engine query results) and make appropriate modifications before submitting it a third time.
Sites that have many links pointing to them from other web sites have a higher search engine result. We will provide a button, designed in the style of your website, that can be provided to other sites that might logically represent yours.
---
Phase 3: Google Ad Words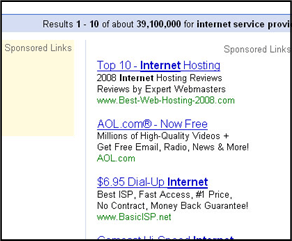 While the concept of Google as balanced and non-discriminatory in its search results is nice, it?s not entirely true. You may have noticed that certain sites come up in a highlighted box above all the others or off to the right-hand side. These businesses have chosen to use Google Ad words to bring their site up as a sponsored link. These ads are sold as pay-per-click. In other words, you pay for a certain amount of traffic on your site and your sponsored link continues to show up on search results until all the clicks you paid for get exhausted. This may seem like basic advertising, but if you are a person that has had their site optimized for search engines you should see greater results than basic advertising would give. The reason for this is that the more your site is clicked on, the higher it will rank in search results. Were your site not optimized already, not only would the visits you get from your sponsored links be less effective at moving your site up the search engine ladder but you will likely have those sponsored links show up in less optimal search queries (because Google doesn?t see your site as optimally as it could).
The amount you want to spend on Ad Words is totally up to you and there is great flexibility on how you set it up. You can try it once or set it up so that you spend a certain amount a month on Ad Words. Limit it or expand it however you like.
Other options are available in this stage including submission to Yahoo and other non-Google based search engines.
For more info on SEO email us at sales@ipns.com or call us at 503 205 4767.